Állás lehetőségek orvosoknak Dánia
Orvos
Szakorvos Általános orvostan
Szakorvos Tüdőgyógyászat
Szakorvos Kardiológia
Szakorvos Gasztroenterológia
Szakorvos Endokrinológia
Szakorvos Reumatológia
Szakorvos Neurológia
Szakorvos Pszichiátria
Szakorvos Aneszteziológia és intenzív terápia
Szakorvos Sebészet
Szakorvos Érsebészet
Szakorvos Szemészet
Szakorvos Urológia
Szakorvos Radiológia
Szakorvos Patológia
Szakorvos Gyermek-és ifjúságpszichiátria
Szakorvos Fogászat
Dánia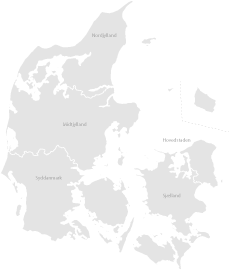 Interested in learning more about Denmark? Click below to read the description and find out more about:


Dánia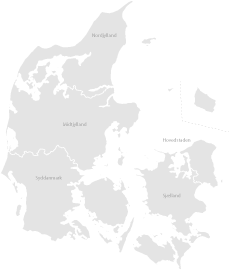 Interested in learning more about Denmark? Click below to read the description and find out more about:


Denmark is a small country with a population of only 5.5 million people yet has one of the largest coast lines in Europe and is one of the world's oldest monarchies with a history that stretches back to the Viking Age around the year 1000. Danish society rests on the foundation of the Danish constitution of 1849, and the political system has since been characterized by broad solutions across the political divide. Denmark is often cited as one of the world's best countries to live in.
The strong welfare state ensures economic equality in society and the virtual non-existence of corruption, while polls repeatedly show that the Danes are among the happiest people in the world.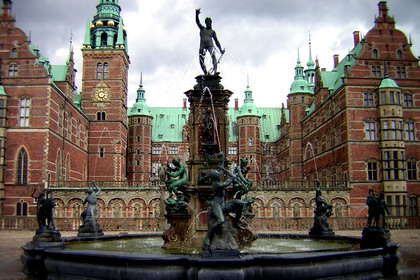 Work-Life Balance - The Danish Way
Could it be that the Danes are always being voted the happiest people in the world because of their healthy balance between work and private life?

Denmark prides itself on having a healthy work-life balance. The Danish welfare model, with its flexible working conditions and social support networks, including maternity leave and childcare facilities, not only puts Denmark at the top of the international equality league table, but also contributes to a generally high standard of living.

For some, work is a major priority, while for others family and leisure time are valued more highly. There are as many work-life balance equations as there are individuals.
Yet many countries are now trying to emulate the Danish quality of life and generally high standard of living.
Denmark's weather is quite mild and the climate of Denmark is temperate, made mild by mostly west winds and by the seas surrounding Denmark almost entirely.
A very popular Danish saying suggests 'There is never bad weather, only not appropriate clothing.' Considering the ever-shifting Danish weather, it might be quite difficult to decide what is appropriate clothing.
Quick Facts
Climate – Temperate
Weather – Mild
Winter – -13°C – 0°C (9°F – 32°F)
Spring – 5°C – 15°C (41°F – 59°F)
Summer – 18°C – 26°C (64°F – 79°F)
Fall: 24°C – 5°C (75°F – 41°F)
Copenhagen has an average of 170 rainy days. The greatest rainfall comes between September and November. Snow is rare. Because of Denmark's northern location in Europe, the length of the day with sunlight varies greatly. This is typical for Scandinavia.
This thoroughly modern market economy features a high-tech agricultural sector, state-of-the-art industry with world-leading firms in pharmaceuticals, maritime shipping and renewable energy, and a high dependence on foreign trade.

Denmark is a net exporter of food and energy and enjoys a comfortable balance of payments surplus, but depends on imports of raw materials for the manufacturing sector. Within the EU, Denmark is among the strongest supporters of trade liberalization.
Denmark has a comprehensive public healthcare system, including general practitioners, specialist practitioners, hospitals, health visitor services, pediatric dental care, and more. Public healthcare in Denmark is tax-financed and the vast majority of health services are free of charge for the users, such as hospital services and visits to general practitioners.

Anyone who receives a Danish residence permit and a civil registry number (CPR number) is entitled to Danish health insurance. The person will then be issued a health insurance card ('sundhedskort') as documentary proof of the right to public healthcare services. The health insurance card acts as an admittance card to the health care system.
The Danes are well known for their love of cycling and cities all around the world are now looking at ways to copy this phenomenon. It really is biking heaven for the cyclist in Copenhagen with over 390 kilometers of designated bike lanes.
Every morning at around 7am Copenhagen comes to life. Men in business suits, women fashionably dressed in the latest styles down to their high heel shoes and parents carrying their children in a cargo bike all hop on their bikes and get off to work or school.
Top Attractions
Every year millions of tourists visit Denmark. Some come to see attractions such as Tivoli, the Little Mermaid or Legoland. Others come to enjoy Danish food culture and the New Nordic Cuisine which today dominates the world of gastronomy. And some come to enjoy the Danish countryside with its many thousands of kilometers of coastline. But regardless of why many tourists visit Denmark, studies show that the friendly Danish population is always one of the greatest attractions.
Architecture
Danish architecture has a long and fine history and world famous architectural buildings can be seen right across the globe. From the iconic Sydney Opera House to the world's best residential house in 2011 in Copenhagen.
Literature
Danish is a small language with only around 5.6 million speakers. Yet Denmark has a rich literary tradition with authors such as H.C. Andersen, Søren Kierkegaard, Karen Blixen (Isak Dinesen), who have all made their mark on world literature.
Music
The Copenhagen Opera House is the national opera house of Denmark, and among the most modern opera houses in the world. It is also one of the most expensive opera houses ever built with construction costs well over 500 million U.S. dollars. It is located on the island of Holmen in central Copenhagen.

The Copenhagen Opera House is a donation from the A.P. Møller and Chastine McKinney Møller Foundation to the Danish people. It totals 41,000 square meters. Five of the fourteen storeys are subterranean. The main stage of the opera seats an audience of 1400.
Roskilde Festival is the largest North European culture and music festival and has existed since 1971. It is a non-profit organization consisting of about 50 full-time employees and thousands of volunteers.

Each year, The Roskilde Festival Charity Society, which is the association behind Roskilde Festival, ensures that the profits from the festival are donated directly to humanitarian and cultural purposes.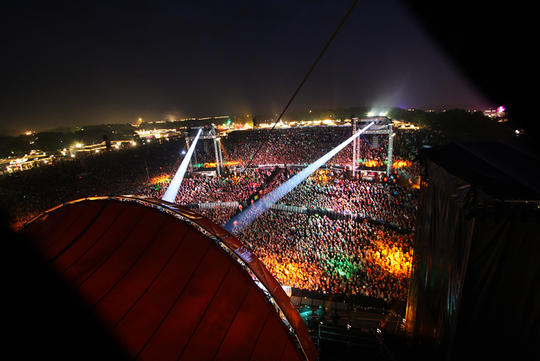 Nordic food has been making something of a comeback in recent years. Following research by scientists at the University of Copenhagen that found traditional Scandinavian cuisine to be every bit as healthy as its Mediterranean counterpart, there has been a surge of interest in the scientific and gastronomic communities.
One of the driving forces behind the rising popularity of Nordic cuisine is the success of a small restaurant on the Christianshavn waterfront. Noma – a contraction of Nordic Mad ('mad' is food in Danish). The exclusive Michelin-starred restaurant was founded by Claus Meyer in partnership with head chef Rene Redzepi with the intention of reinventing Nordic cuisine – something he is now widely credited as having done.

The Danes like sports – as participants, spectators and in front of the television. Almost two million actively participate in sports as members of an association. Almost two thirds of all children and young people are engaged in organized sports in their leisure time.

Football is the national sport of Denmark and the most popular sport played here. Currently there are nearly 300,000 players and 1,614 clubs registered with the Danish Football Association.
Food:
A meal at an inexpensive restaurant: 14.05 €
A three-course meal for two at a mid-ranged restaurant: 70.60 €
1 Liter of milk: 0.91 €
Fresh white Bread: 2.39 €
1 kilogram of oranges: 2.81 €
1 kilogram of potatoes: 1.45 €
1 kilogram of chicken breasts: 9.08 €
Transportation:
A monthly pass for the local transport system: 52.42 €
1 km with a taxi with normal tariff: 1.57 €
1 liter of gasoline: 1.65 €
Utilities:
Monthly utilities: 131.47 €
1 minute of pre-paid mobile tariff: 0.11 €
Internet access (6Mbps, Flat Rate, Cable/ADSL): 23.35 €
Leisure:
The monthly fee for an adult at a fitness center: 42.65 €
1 hour tennis court rent in the weekend: 16.79 €
1 seat in the cinema for an international release: 11.46 €
Rent:
The rent for a 1 bedroom apartment ranges from 630.97 - 842 €
The rent for a 3 bedroom apartment: 1,082.15 – 1,497.72 €
Personal income tax in Denmark is calculated on the income earned in the course of calendar year. Most of the tax is, as mentioned, collected over the year by the employer withholding a part of the wages before the employee is paid. The amount retained by the employer is paid to the tax authorities as a provisional tax.

Married couples are taxed separately. In Denmark are local tax and state tax. The tax rate is from 0 % to 59 %. The state tax rate is from 5.48 % to 15 %. Municipal income tax is levied on taxable income and varies according to the municipality, between 20.14 % and 26.71 %. In Copenhagen, the country's capital, the municipal tax rate is 24 %.
Taxation is based on categories of income:

| | | |
| --- | --- | --- |
| Tax Base (in DKK) | € | Tax |
| 0 to 41 000 | 0 - 5515.69 | 0 % |
| 41 001 - 279 800 | 5515.83 - 37641.23 | 37.48 % |
| 279 801 - 335 800 | 37641.36 - 45174.86 | 43.48 % |
| 335 801 - Over | 45174.99 - Over | 59 % |
1DKK ≈ 7,43 EUR

---