Állás lehetőségek orvosoknak Svédországba
Orvos
Szakorvos Általános orvostan
Szakorvos Belgyógyászat
Szakorvos Bőrgyógyászat
Szakorvos Pszichiátria
Szakorvos Szülészet-nőgyógyászat
Szakorvos Radiológia
Szakorvos Gyermek-és ifjúságpszichiátria
Svédországba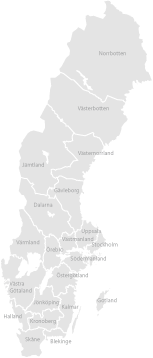 Interested in learning more about Sweden? Click below to read the description and find out more about:


Svédországba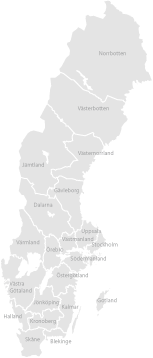 Interested in learning more about Sweden? Click below to read the description and find out more about:


Sweden officially the Kingdom of Sweden is a Nordic country on the Scandinavian Peninsula in Northern Europe.
At 450,295 square kilometres (173,860 sq mi), Sweden is the third largest country in the European Union by area, with a total population of about 9.4 million. About 85% of the population live in urban areas. Sweden's capital city is Stockholm, which is also the largest city.
Sweden has been a member of the European Union since 1 January 1995 and is a member of the OECD.Today, Sweden is a constitutional monarchy with a parliamentary democracy form of government and a highly developed economy. Sweden has theworld's eighth highest per capita income. In 2011, it ranked fourth in the world in The Economist's Democracy Index and tenth in the United Nations'Human Development Index. In 2010, the World Economic Forum ranked Sweden as the second most competitive country in the world.
Most of Sweden has a temperate climate, despite its northern latitude, with four distinct seasons and mild temperatures throughout the year. The country can be divided into three types of climate; the southernmost part has an oceanic climate, the central part has a humid continental climate and the northernmost part has a subarctic climate.

Temperatures vary greatly from north to south. Southern and central parts of the country have warm summers and cold winters, with average high temperatures of 20 to 25 °C (68 to 77 °F) and lows of 12 to 15 °C (54 to 59 °F) in the summer, and average temperatures of -4 to 2 °C (25 to 36 °F) in the winter, while the northern part of the country has shorter, cooler summers and longer, colder and snowier winters, with temperatures that often drop below freezing from September through May.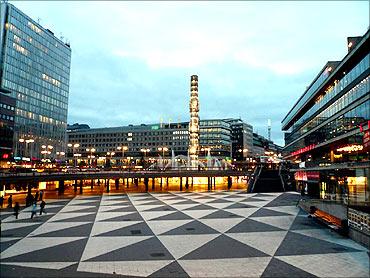 Sweden is an export-oriented mixed economy.Timber, hydropower and iron ore constitute the resource base of an economy heavily oriented toward foreign trade.
Telecommunications, the automotive industry and the pharmaceutical industries are also of great importance.Agriculture accounts for 2% of GDP and employment. The country ranks among the highest in telephone and Internet access penetration. Income is relatively flatly distributed; Sweden has the lowest Gini coefficient of any country, at 0.23.

The 20 largest (by turnover in 2007) companies registered in Sweden are Volvo, Ericsson, Vattenfall, Skanska, Sony Ericsson Mobile Communications AB, Svenska Cellulosa Aktiebolaget, Electrolux, Volvo Personvagnar, TeliaSonera,Sandvik, Scania, ICA, Hennes & Mauritz, IKEA, Nordea, Preem, Atlas Copco, Securitas, Nordstjernan and SKF.

The Swedish health care system is mainly government-funded and decentralized, although private health care also exists. The health care system in Sweden is financed primarily through taxes levied by county councils and municipalities. Sweden ranks in the top five countries with respect to low infant mortality. It also ranks high in lifeexpectancy (male - 78.7 years, fimale - 83.0 years) and in safedrinking water.

A person seeking care first contacts a clinic for a doctor's appointment, and may then be referred to a specialist by the clinic physician, who may in turn recommend either in-patient or out-patient treatment, or an elective care option. The health care is governed by the 21 landsting of Sweden and is mainly funded by taxes, with nominal fees for patients.

Costs for health and medical care amount to approximately 9 percent of Sweden's gross domestic product (GDP), a figure that has remained fairly stable since the early 1980s. Seventy-one percent of health care is funded through local taxation, and county councils have the right to collect income tax. The state finances the bulk of health care costs, with the patient paying a small nominal fee for examination. The state pays for approximately 97% of medical costs.
Relatively isolated from the main currents of continental European cultural change, many of Sweden's artistic traditions developed their own rich and distinctive character. Drawing inspiration from folk culture, as well as from the stunning beautyof the land itself, these traditions have maintained a vitality and a bold simplicity that are now appreciated all over the world.
The cultural history of Sweden is specifically remarkable because of its rich heritage in fields of literature, fine arts, sculpture, and cinema. Sweden has several authors of universal gratitude. The most popular and highly acclaimed Swedish authors having their own place in history include Astrid Lindgren, Harry Martinson, Selma Lagerlof, and August Strindberg.
The 20th century Swedish culture is renowned for the revolutionary works of Victor Sjostrom and Mauritz Stiller in the field of cinema.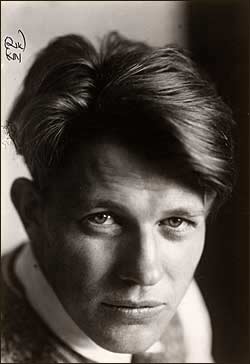 Astrid LindgrenHarry MartinsonVictor Sjostrom
Another major development in the culture history of Sweden is the aggressive promotion of gender equality, as part of 'sexual revolution' during the 1960s and the 1970s. In fact, till today, Sweden is home to the world's highest number of singles.
ABBA was one of the first internationally well-known popular music bands from Sweden, and still ranks among the most prominent bands in the world, with about 370 million records sold. With ABBA, Sweden entered into a new era, in which Swedish pop music gained international prominence.
ABBA
Swedish cuisine, like that of the other Scandinavian countries was traditionally simple. Fish (particularly herring), meat,potatoes and dairy products played prominent roles.
Swedish traditional dishes, some of which are many hundreds of years old, others perhaps a century or less, are still a very important part of Swedish everyday meals, in spite of the fact that modern day Swedish cuisine adopts many international dishes.
In August, at the traditional feast known as crayfish party, kräftskiva, Swedes eat large amounts of boiledcrayfish with boiled potato and dill.
The two main spectator sports arefootball and ice hockey. Second to football, horse sports have the highest number of practitioners, mostly women. Thereafter follow golf, athletics, and the team sports of handball, floorball, basketball and bandy.
The Swedish ice hockey team Tre Kronor is regarded as one of the best in the world. The team has won the World Championships eight times, placing them third in the all-time medal count. Tre Kronor also won Olympic gold medals in 1994 and 2006.
The Swedish ice hockey team Tre Kronor
The Swedish national football team has seen some success at the World Cup in the past, finishing second when they hosted the tournament in 1958, and third twice, in 1950 and 1994.
The Swedish national football team
Sweden hosted the 1912 Summer Olympics and the FIFA World Cup in 1958. Other big sports events held here include 1992 UEFA European Football Championship, FIFA Women's World Cup 1995, and several championships of ice hockey, curling, athletics, skiing, bandy, figure skating and swimming.
Successful tennis players include former world No. 1's Björn Borg, Mats Wilander and Stefan Edberg.
Food:
A meal at an inexpensive restaurant: 9.91 €
A three-course meal for two at a mid-ranged restaurant: 53.08 €
1 Liter of milk: 0.93
Fresh white Bread: 2.18 €
1 kilogram of chicken breasts: 8.77 €
1 kilogram of oranges: 2.07 €
1 kilogram of potatoes: 0.79 €
Transport
A monthly pass for the local transport system: 70.71 €
1 km with a taxi with normal tariff: 1.47 €
1 liter of gasoline: 1.55 €
Utilities:
Monthly utilities: 122.65 €
1 minute of pre-paid mobile tariff: 0.09 €
Internet access (6Mbps, Flat Rate, Cable/ADSL): 23.54 €

Leisure:
The monthly fee for an adult at a fitness center: 36.47 €
1 hour tennis court rent in the weekend: 19.44 €
1 seat in the cinema for an international release: 11.88 €

Rent:
The rent for a 1 bedroom apartment ranges from 420 to 620 €
The rent for a 3 bedroom apartment: 750 – 1000 €
This does not mean you can't find a cheaper apartment!
Generally, an individual is considered a resident of Sweden for purposes of Swedish individualincome taxation if they have a real home in Sweden. Тhe Swedish Tax Agency's opinion is that an individual who regularly stays overnight in Sweden in a consecutive six‐month period should be considered resident in Sweden. A person that has previously been living in Sweden and keeps essential ties to Sweden, such as e.g. a house, family members, business and/or substantial investments after moving from Sweden is also considered as a tax resident of Sweden. Generally, the burden of proof is on the individual to substantiate their non resident status for the next five years following departure.

Swedish tax residents are liable for income tax on their employment income regardless of where it isderived from. The cash principle applies which means that income is generally taxable upon receipt. Generally all earnings, including benefits in kind, from an employer to an employee are reportable and taxable as income from employment. Taxable income is for example: salary, bonus payments, allowances, stock options and housing benefits. The tax rates ranges from 31 % and up to
approximately 56‐58 % (depending on municipality).
| | |
| --- | --- |
| Taxable Income | Income Tax Rates |
| 0 – 383,000 SEK (51,895 EUR) | 31 % |
| 383,001‐548,300 SEK (51,895 -74,293 EUR) | 51 % |
| 548,301 SEK + (74,293.8 EUR +) | 56 % |
The VAT of 25% is added to many things bought by private citizens, with the exception of food (12% VAT), transportation, and books (6% VAT).

---